Geography
Our overall goal is to give students a better understanding of, and a lasting interest in, the world around us. Students develop a strong responsibility for their own actions: towards themselves, other individuals and their environment. Geography develops students' sense of place and belonging and allows them to develop their analytical and questioning skills.  The department team of specialist Geography teachers use a range of learning and teaching styles to engage and motivate students to consider the challenges that they face in the world today and in the future.  Geography is an integral part of the Humanities' Faculty that strives to help our students become responsible global citizens.
Key Stage 3
The Geography curriculum is…
Inspiring – Students study human, physical and environmental geography. Enquiry learning is encouraged and skills that have learnt in previous years are built on.  Students are taught about key geographical concepts to help them organise their own learning.
Individual – assessment is used to support individual students through feedback and closing gaps in knowledge.  Fieldwork gives students opportunities to develop their skills and work as part of a group.
Inclusive – the course enables access at different levels for our range of students and it utilises students' 'everyday knowledge' to help them relate to topics studied in class.  Lessons are linked to current events and relevant careers where the opportunity arises.
Students all receive three 1-hour lessons per fortnight. Student learning is assessed at the end of each unit and students keep individual portfolios of their assessment work.
Units studied
Year 7: What does it take to be a Geographer?, What are maps for?, Weather & climate, Coasts, Food and resources, The Middle East
Year 8: Cities, Rivers & flooding, Crime, Development, Ecosystems, Russia
Year 9: Climate change, The geography of health, Tectonic hazards, Globalisation, The Geography of Sport, Asia
The course follows the Geographical Association's three aspects of achievement:
Contextual world knowledge of locations, places and geographical features
Understanding of the conditions, processes and interactions that explain features and distributions, patterns and changes over time and space
Competence in geographical enquiry, the application of skills in observing, collecting analysing, mapping and communicating geographical information
The Geography KS3 course is a spiral curriculum, in which students re-visit concepts and practise skills that they have previously studied, as they embark on learning about new topics.
Students develop their skills using maps, research, literacy, numeracy, graphicacy, enquiry, as well as analysis and interpretation of different data sources.
In order for students to organise their learning, we make use of the four Geographical key concepts: Space, Place, Earth Systems, Environment, as well as the five organising concepts of Time, Scale, Diversity, Interconnection and Interpretation.
Students study the local area, Cambridge and the UK, as well as the Middle East, Russia and Asia.
The course is exciting as it blends traditional units such as Development and Coasts with contemporary units such as The Geography of Health and Sport.  The course considers the 'powerful knowledge' in each unit and supports students with an enquiry approach to learning, in addition to the use of fieldwork.  The course also raises the importance and availability of geography-related careers via profiles and inclusion within classroom activities.
The department makes good use of Netherhall's grounds, such as developing students' mapping ability (Yr 7) and identifying and developing security measures during the unit on Crime (Yr 8).  One of the trips available this year is to the Scott Polar Museum as part of TRIP week.
Key Stage 4
Students follow the AQA 8035 GCSE Geography course which covers a variety of physical, human and environmental themes which are combined throughout its 2 years.
Unit 1 Living with the physical environment
Section A – The challenge of natural hazards: natural hazards, tectonic hazards, weather hazards, climate change
Section B – The living world: ecosystems, Tropical rainforests, Cold environments
Section C – Physical landscapes in the UK: UK landscapes, coastal landscapes, river landscapes
Unit 2 Challenges in the human environment
Section A – Urban issues and challenges: the urban world, urban change in the UK, urban sustainability
Section B – The changing economic world: the development gap, Nigeria: a newly merging economy, the changing UK economy
Section C – The challenge of resource management: resource management, water management
Students are assessed by three written exams at the end of Year 11:
Paper 1 Living with the physical environment       1hr 30 mins (35% of course)
Paper 2 Challenges in the human environment   1hr 30 mins (35% of course)
Paper 3 Geographical applications                            1hr 15 mins (30% of course)
Skills learnt at KS3 are developed.  These include cartographic skills, graphical skills and statistical skills.  Concepts introduced at KS3 are developed further.
Some of the areas studied are the Jurassic Coast, Malaysia, Svalbard, London, Lagos and Nigeria.
The course is exciting as students are able to study a range of units.  The course provides a good foundation for those students who wish to continue with Geography at A level, whether at the Oakes or elsewhere.
The course specifies two mandatory days of fieldwork which they are asked questions on in the Paper 3 'Applications' examination.  The Physical fieldwork involves a day trip to the coast, either to North Norfolk or Felixstowe.  The Human fieldwork involves a day trip to Stratford and the Queen Elizabeth Olympic Park.  Students are required to write up a summary after each trip.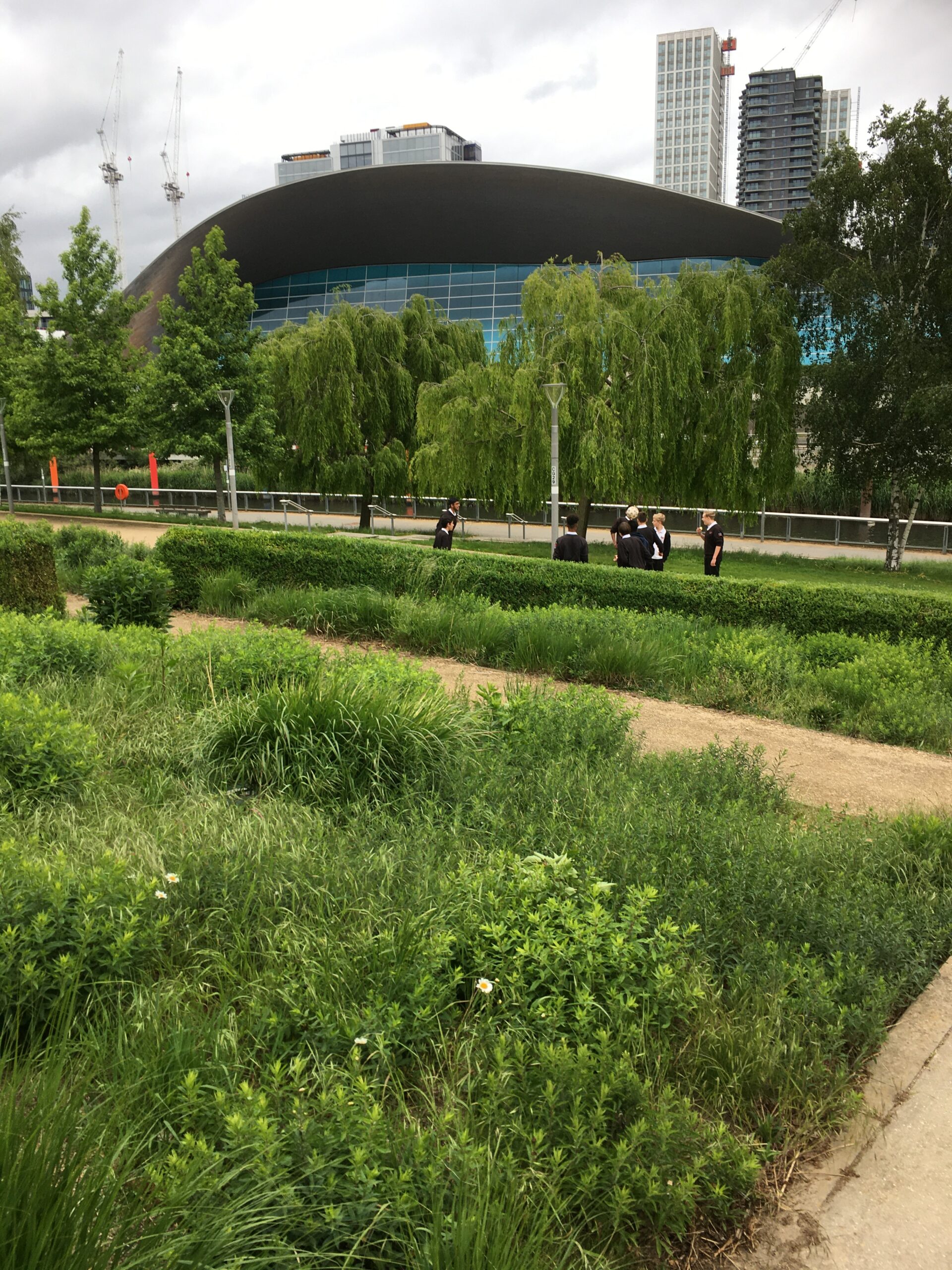 GCSE Geography AQA 8035 specification can be viewed here.
Extracurricular activities:
The Netherhall Green Society meets on a weekly basis to discuss topics such as biodiversity, sustainability, recycling and other related issues.  Students learn that they can actively involve themselves in caring for their environment.
Staff provide revision sessions from the Spring Term onwards for Yr11, on a fortnightly basis.  Student voice determines which topic areas are studied in these sessions.
Key Stage 5
Details of the Key stage 5 curriculum in Geography can be found on the Oakes college website by clicking here.