One of the main features of Year 9 is the options process which begins in January 2022.
Our Options presentation is here:
The Options form is  here. You must be logged in with your school Google account to access this form when the time comes. The Options booklet can be downloaded – see below.
Outside the classroom there are many opportunities for them to develop other skills. Hopefully this will provide them with interests and hobbies that they take into their adult life.
There are several Forums (Student, Arts, Sport) that offer students the opportunity to develop school policy, provide valuable feedback on the running of school and discuss suggestions for improvement.
There is a school production each year and students are involved in all aspects.  A student may love treading the boards and be given a leading role; they may be part of the chorus or have a small part whilst they develop their confidence; or they may like working behind the scenes or helping with the lighting. If they play a musical instrument,  they will be very welcome to join the stage band; this band also performs at musical concerts held throughout the year.
Each year Maths challenges take place when students can pit their wits against other students in the country as well as taking part in team challenges against other schools in Cambridgeshire.
As with other years, there is a comprehensive extra-curricular sports programme running throughout Year 9, both at lunchtime and after school, and there are many teams competing at all levels throughout Cambridge and the county.  Each year the Pride World Cup encourages all students to enter a football team with their friends, each team representing a country to promote equality, which is one of Netherhall's PRIDE values.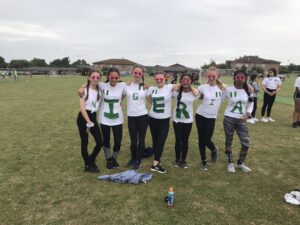 Finally, there are several athletics competitions where a large number of our athletes put in very strong performances.